15 Dec 2021
Subhajit Chatterjee
Clinic & Hospital Marketing in India @ ₹6500/ Month
Clinic/Hospital marketing is done for clinics, pet clinics, hospitals, healthcare networks, health practitioners, caregivers, healthcare providers in Delhi India in 2022. The healthcare market is experiencing rapid changes, which require agility and focus. If you plan on hiring outside assistance, you will need to allocate a larger budget than you have previously. You will be rewarded for this investment in peace of mind, as well as the opportunity to witness your patient population grow exponentially. We have prepared a list of the most critical components of any well-planned marketing campaign in healthcare.


Now ClinicManager Is In Gurugram | Most Awarded Clinic Marketing Agency in Gurugram




Ways to Market any Clinic, Hospital, Pet Clinic or any type of healthcare provider call 9555924602
1. An innovative clinic/hospital branding in India 2022
Your clinic or hospital may be viewed as unique by physicians and hospitals. Don't you think that every white coat appears the same to a patient?
If so, you should determine what your brand represents. Are there particular characteristics that make your hospital, medical practice, or healthcare network unique? Is it your approach to caring for patients? Do you have a family-friendly environment? Would you describe your environment as spa-like? Your medical teams are unique in at least one aspect, which enables patients to recall the name of your healthcare organization.
Getting to know your brand may take some time once you make sense of it. In the end, you will be able to finally execute your medical marketing strategy smoothly because of the fact that you will learn how to properly represent your brand with your marketing materials.
2. Getting online patients at your clinic/hospital in India 2022
It did not take much to impress prospective patients and find out who you are as a healthcare company when you simply had a website. Online presence has become one of the most effective marketing methods today. Patient websites are often the first thing they see, and if they are not designed for user-friendliness, it may also be the last time a person is interested in your hospital or healthcare practices.
Imagine being a patient. Would you be able to tell someone, in about 5-10 seconds, where your practice is located or your medical practices' multiple locations and primary services when they land on any page of your website? Can they get in touch with you the moment they land on the page? What would your typical patient look like based on the imagery and wording you used?
The website design must consider the user experience. But sometimes, designers are so focused on making the website look pretty.
Key Things That Made ClinicManager a Marketing and Management Machine in India
The ClinicManager a health system based in New Delhi with a global reach has used stellar marketing to establish itself as a true leader in the healthcare industry in India.
What were the keys to their success?
What separates them from their competitors?
How can we improve our own marketing? And, most importantly, what can we learn from others to improve our own?
The Secrets of ClinicManager's Marketing Success
Now Clinic Marketing Is Available In New York, United States

The ClinicManager has a massive database of tried and tested techniques in the healthcare industry. Trying to keep track of all the marketing they do can get overwhelming in a hurry.
Optimize your Web Presence for Clinic/Hospital in India 2022
Marketing efforts begin with your clinic website made by

the most qualified healthcare website designers

. Patients are likely to look online to learn more about you, even if they were not initially aware that you practiced online. To ensure your web presence is optimized, it's key to make sure patients can find you online in India 2022.
1. Get a website for your clinic/hospital to reach more patients online in India 2022
A study by the Indian Research Center shows that 52% of Indian adults have done online searches for health information. Marketing yourself online will be necessary if you hope to attract new patients. As you'll see below, you have a lot of options for marketing yourself, but the patient experience can be controlled the most via your website.
Don't have a website?
Call 9555924602 to get information from the best healthcare Marketing and Management in India. "ClinicManager"
With any marketing efforts that you make, you will be able to draw patients to your website to provide more information about your practice. In the long run, a professional, well-built website will pay off, despite being more expensive upfront.
2. Website is mobile-friendly to attract Indian patients on mobile devices.
A mobile-friendly website is just as important as having a website. How easily can visitors use the site on their smartphone or tablet? If not, then you should think about setting up a responsive, mobile-friendly site. Mobile-unfriendly sites have been getting warnings from Google that they may not rank well in search results if they don't comply.
With ClinicManager, we've created nearly 5,500 clinic/hospital websites. Mobile devices and tablets account for an average of 40% of a practice's online traffic across all of our websites. The numbers are often higher in larger cities such as Delhi, Mumbai, and Kolkata.
There may already be a mobile solution in place depending on when your website was built. Check with your web hosting provider if you're unsure.
If you turn to a web service provider who uses responsive design, your website will automatically adjust to a wide range of screen sizes, so that your patients enjoy a good user experience.
A medical website that is fully responsive is essential because most searches are conducted on mobile or tablet devices.
The website shown above is an example of a client website for a primary care practice. Mobile load doesn't obscure the menu, a clear call to action, or what they do.
3. SEO For Clinic/Hospital to Visible on the 1st Page of Google.
Clinic Manager has a very strong presence in Dwarka, New Delhi
Most of the Clinics/Hospital are Customers of ClinicManager.in
Avoid spam tactics such as keyword stuffing and link scheming, as well as low-quality or duplicate content. The importance of quality content, local listings, and other types of optimization should be the cornerstone of a good SEO strategy. When it comes to improving your SEO strategy, working with someone who specializes in the field is a good idea. An expert can help you improve your website's SEO and ensure that it stays optimized as you add and update content.

4. Create India Specific content for your website to attract patients from nearby locations.
By creating customized content, you can share information with patients about your qualifications, procedures, and services. The content may be written by the practice itself, or you may choose to pay a professional to do it for you.
SEO experts recommend that you write quality content for search engines. Having knowledge and experience in your field makes you look more knowledgeable and an expert in search results. You will improve your chance of showing up in search results if you provide information about your expertise in hip replacements and answer patients' common questions.
5. local listings to help patients find your clinic/hospital in Delhi or India in 2022
The patient will need to know where you are when he or she schedules an appointment with your practice. Local listings can provide this information.
When patients in your area search for your practice on search engines like Google, Bing, and Yahoo, these search engines will display that information. Your new patients may have difficulty finding you if your listing does not appear or if your listing information is incorrect.
The initial effort of claiming and updating all of your listings does take some time, but once you have done that, maintenance is fairly straightforward. Checking in can really only be necessary if there is something that needs to be changed, or if another user has submitted a change.
6. Optimize your practice website for patient experience
Nowadays, more and more patients search online for local physicians and healthcare services.
In order to take responsibility for their health, patients are increasingly concerned about establishing a know, like, and trust relationship with a potential practice before they enter or schedule an appointment.
Enhancing your website's user experience will increase patient leads and retention.
The design of an interactive, mobile-friendly, and customized website is essential.


A fully responsive medical website design is crucial since most searches are conducted on mobile and tablet devices.
You can see an example of a client's website below. With mobile loading, you can see the menu, a clear call to action, and what they do.
Design your site using images and structure that can be adjusted accordingly.
In order to capture the maximum number of visitors to the website, the practice website should be built to accommodate all platforms, not only desktop searches.
Page speed can be the #1 reason for a high bounce rate for your medical website.
7. Speed Matters
Your online customers will be irritated by slow loading pages and are less likely to stay on your website.
Potential patients will have a bad experience when visiting a website that's hard to navigate and slow to load.
You risk losing users to your competitors' websites if you leave them with a negative experience. Improved website page speed is crucial to lowering bounce rates and increasing lead conversions.
8. Make Treatments & Services Visible
Layout practice treatments and services on the practice homepage.
When patients are visiting your practice website, they should find all your services and treatments quickly if your medical practice offers a wide variety of services down select the main procedures and services that you want to feature.
You should think about your ideal audience, key differentiators, and high revenue procedures when choosing which treatments to promote.
Use lead forms to encourage patients to schedule appointments and to create calls to action for high-revenue services.
Medical marketing strategies rely on lead forms to drive leads.
Ensure that your lead forms on your website are straightforward and accessible. Schedule an appointment without filling out long and unnecessary forms.
Medical SEO and keywords are critical for your practice website.
You need all the essential keywords and a proper SEO structure on your website to remain competitive and show up in search results.
SEO, keywords, and their thematic placement are at the foundation of a top-performing website.
All aspects of the website will be optimized, including image optimization, accurate meta descriptions, H tags, page structures, and more, via search engine optimization.
Keeping your site at the top of local search results is one of the main responsibilities of an SEO expert at ClinicManager.
9. Invest in Social Media Marketing for Clinics/hospital
A great medical marketing strategy includes social media marketing, which allows you to share content and reach your ideal patients.
Among the best ways to increase traffic to your practice website and search engine rankings is through social media marketing.
In addition to helping medical marketing strategies reach a broader audience, social media can also be used to generate leads.
Make use of the analytics tools that social media platforms provide so that you can track your efforts and modify the social media marketing campaigns for your dental practice.
You can find out exactly when your followers are most active on Instagram by using its analytics?
It gives you the advantage of determining exactly when to post to ensure the best level of visibility.
There are different social media platforms, and not all of them are effective for your medical practice. Each healthcare marketing and management product and service is different and created for a specific audience. by the team ClinicManager
Take the time to evaluate the social media profiles that are the best fit for the medical marketing of the practice based on the target audience and the makeup of the audience that each platform targets.
Check out the age demographics in the graph below for the major social media platforms. What age do you target?
10. Fully Embracing Digital
ClinicManager entered the digital marketing arena early, unlike most health systems. The company registered its domain name in 2021, and they've steadily built out their online presence ever since.
Much of this emphasis is due to the changes in how we gather information and make healthcare decisions because of technology. ClinicManager Hospital & Clinic Management Software | Healthcare Marketing & BrandingStrategy is so successful because it makes these early connections with its extensive library of online content. Researching something on Google and finding an article written by a Clinic doctor immediately establishes the clinic as a brand you can trust.
About two-thirds of ClinicManager's marketing budget already goes to digital marketing, and there are no signs of it slowing down. Their online portfolio includes all the content they create (both when and where people are looking for it), and each piece of content is another asset.
11. A "Patient First" Approach
This is true!
In the healthcare world, social media's incredible potential is evident in those astounding numbers. CliniManager® Hospital & Clinic Management Software | Healthcare Marketing & Branding has turned this potentially boring topic into a hotbed of engagement and discussion.
Let's find out.
By focusing on empowering social media followers to become better advocates for their health.
ClinicManager does not only promote itself but also pays attention to its followers. Answering questions, sharing patient stories, and spreading awareness about better health are some of the things they do on social media. Instead of a broadcast, it's a conversation.
In the winter of 2021, the ClinicManager launched the #MadeinIndia Thousands of people took pictures of themselves flexing their biceps and posted them to social media with the hashtag, all to spread awareness about the importance of colorectal cancer screenings.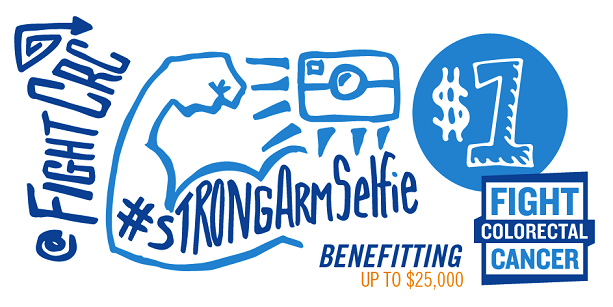 12

. Building Patient Inflow Easy in India 2022
The ClinicManager offers more than quality health information and treatment. It also builds a community that patients can belong to. Communities such as these, with members spread across the world, are ideal
for those looking for healthcare treatment or researching it. You can't fully understand your experience until you've been through it yourself... Even your family and friends don't quite get it until they've been there themselves...
ClinicManager's blog, which includes posts from patients, their families, and the ClinicManager team, helps patients feel understood. Patients feel less alone. Various topics are covered, including alternative medicine, rehabilitation, pain management, and research.
13. Different Healthcare Marketing and Management Tactics to be the best clinic/hospital marketing brand in India 2022
This is on purpose. ClinicManager's success can be partly attributed to the way it integrates various marketing methods. An article about skin cancer, for instance, isn't just written, and then buried. It gets shared on social media. Maybe they'll even post a YouTube video about it, or link it to a sharing clinic marketing blog entry.
14. Innovating Marketing And Software.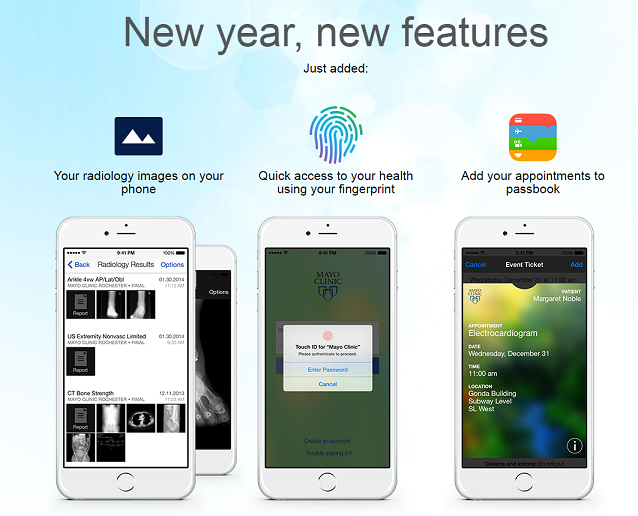 The ClinicManager was innovative back in 2021 when they purchased a domain name...and certainly raised an eyebrow or two from health professionals who prefer traditional marketing methods. While not all their efforts succeed, those that do increase brand awareness, engage customers and build strong relationships.
ClinicManager's recent innovations:
Hospital Management Software in India 2022 -

Handling patient bills and appointments used to be a chaotic situation in hospitals and clinics. Now it's easier! Throughout the years, ClinicManager's Clinic Management Software has evolved into a systematic process. In addition to reducing the use of paper, this software keeps all important information in one place. It was easy for doctors to coordinate with other departments regarding medical records. As prescriptions, bills, and other calculations are maintained digitally, the software has helped save time. Doctors can focus on other tasks.

Manage Appointments, Bills, Payments, and Patient Data with Ease with the Leading Clinic Software in India.!
Hospital Marketing –

The purpose of hospital marketing is to persuade potential customers to choose your hospital. Encourage them to keep choosing it time and time again. You can then count on your customers to become marketing agents for you by recommending your hospital to their friends and family.

However, how can you grow and maintain your patient base so that your hospital can thrive?

A patient-centered marketing strategy is vital for a hospital's growth. Across the board, the healthcare industry is highly competitive. You are your clients' customers. Like in any other industry, your potential customers have a variety of options.

How can you entice them to choose you?

Successful hospital marketing leads to engaged patients, which in turn leads to growing hospital practice.
.
Pet Clinic Marketing –

Pet Clinic Marketing Company in Delhi

is part of a special segment of digital marketing for all types of medical-related sites, whether they are services, products, or health facilities

.

In addition, target populations also differ depending on the type of medical service provided by the website/company. Typically, high-class medical professionals, doctors, researchers, scholars, and scientists are the target audiences for a Medical Research Website. The general public is the target audience if it is for a doctor's website in New Delhi, Kolkata, Mumbai, Chennai, or any other such city, so the general public can benefit from the website and seek medical advice. Our

Pet Clinic Marketing Agency in Dwarka India

focuses on specific Hospital Clinic Manager

types of advertising.

Pet Clinic Software-

Veterinarians use veterinary practice management software to manage patient information, treatment planning, and scheduling, as well as back-office functions like accounting. Veterinary clinics can manage patient diagnoses and treatments with this type of software, which allows nurses and technicians to deliver treatments efficiently. A veterinary practice management system is used to manage patient communications, influx, and payments. A more advanced veterinary practice management software is available for veterinary hospitals, while more basic versions can be used by small clinics or private practices.

Clinic Marketing-

A medical practice, like any other business, must implement healthcare marketing strategies to achieve its short- and long-term goals

. Marketing strategies are implemented by most medical practices with the aim of increasing cash flow, getting an edge over competitors, increasing market share, advertising products and services, expanding into new markets, and enhancing their reputation.

There are hundreds of strategies to market your medical practice, but nothing compares to a long-term strategy. Most established practices have found that word-of-mouth referrals are their greatest and most useful source of new patients. If your current patients are happy with the service you provide, they are more likely to spread the word and refer their friends and family. Potential patients usually rely on online reviews to identify the best medical practice near their home if they do not have a recommendation from a family member or friend. To drive more foot traffic to your practice, you must be listed on all major online directories and review sites.

Clinic Software made in India - Now it's easy! With the arrival of ClinicManager's Clinic Management Software, a systematic process has evolved. In addition to reducing paper usage, this software also keeps all important information in one location for easy access. Regarding medical records, doctors could easily coordinate with other departments. Because prescriptions, bills, and calculations are maintained digitally, the software has saved time. Therefore, doctors can focus on their core activities.

Clinic / Hospital Advertisements for getting more patients - In order to be successful in the healthcare industry, you must develop a marketing strategy. Clinics of varying sizes are often trying to find ways to get more patients. You may find this exercise dispiriting if you do not have a large budget for a medical clinic.
Why Are Patient Reviews So Important for Your Medical Practice?
Why Are Patient Reviews So Important for Your Medical Practice?

Any physician knows what reviews are. They can be called online reviews or opinions or feedback, or they can be called online reviews or opinions. Buying decisions are also influenced by the star ratings of products and services.
But why is patient feedback so important?
We're sure you know the importance of patient reviews to some degree. If you've ever made a buying decision, you've undoubtedly used reviews to guide you.
A patient review can therefore serve as social proof for your medical practice right away. This establishes trust immediately. Medical practices can also benefit from patient reviews.
Patient reviews can also help you gain more exposure for your products and services. However, how? By optimizing your website.
In the eyes of Google or any other search engine, adding reviews to your website is the same as adding new content. In order to determine their ranking in search results pages, Google crawlers check websites for relevant information.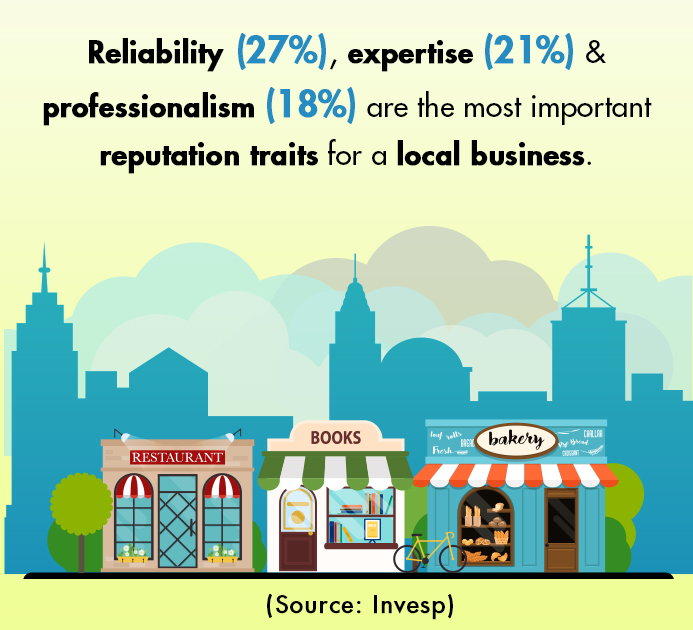 Timing is crucial when collecting patient reviews.
It is true that most patients do not leave reviews, so your reviews provider should have a robust process for managing reviews. Medical practice owners can automate the process of sending review requests with Trusted Medical Practices Review Collector, for instance.
Encouraging patients to submit reviews is itself challenging. The timing of the review submissions is a crucial factor. The more you can manage your review requests (e.g., sending your first email two days after your appointment), the more reviews you will receive.
The following is something patients and medical practice owners can agree on: no services, no reviews. If the patient hasn't used your services yet, it is unethical to request a review.
A review request should be sent two days after service delivery. A patient has enough time to try out your products or services (and still be excited about the health benefits they'll receive as a result).
In addition, experts say that submissions to review are most common on Mondays. As a general rule, most patient reviews arrive in the morning, so sending review requests in the evening might make more sense since the reviews will be submitted the next day.
Nevertheless, these statistics might not necessarily apply to your target audience, so it's a good idea to consult your patients about this.
Posting patient testimonials
Another thing to consider is how your reviews are displayed. Could they be customized to match the look of your medical practice's website?
When it comes to displaying reviews, is it possible to integrate your reviews into the social media accounts you use (e.g., Facebook)?
Last but not least, reviewers need to be able to edit their reviews. When? You might be able to change the review and rating if the dispute from the negative review can be resolved, which will increase your score.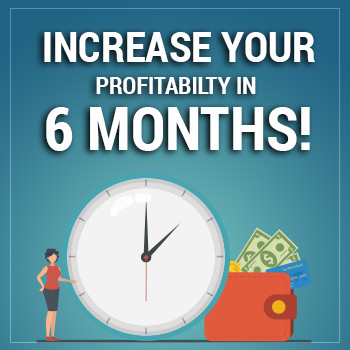 Do you display online reviews for doctors?
Hopefully, now you realize how crucial it is to collect reviews. Online reviews for doctors give first-time patients more confidence in your practice. A little trust goes a long way! Now the question is: How should the reviews be displayed?
There are a variety of ways to display reviews. Reviews of products and services belong at the top of the services page.
For reviews that praise your patient service in general, you must make them easily accessible and visible. Include online reviews for doctors on nearly every page of your medical practice website so that visitors don't leave without reading them.
Positive reviews must appear as high on the site as possible if they are to be effective. The visitors shouldn't be distracted by them.
Present reviews in advance.
Real and detailed online reviews for doctors speak louder than star ratings for your prospective and existing patients. As a result, we recommend you display four to six patient reviews. It will be enough for patients to skim over them quickly and make a great first impression.
Customize the layout of your website.
The rating display should match the design of your website, so it doesn't appear as a foreign object but instead integrates with it. Style and theme are just as important as color, typography, and formatting.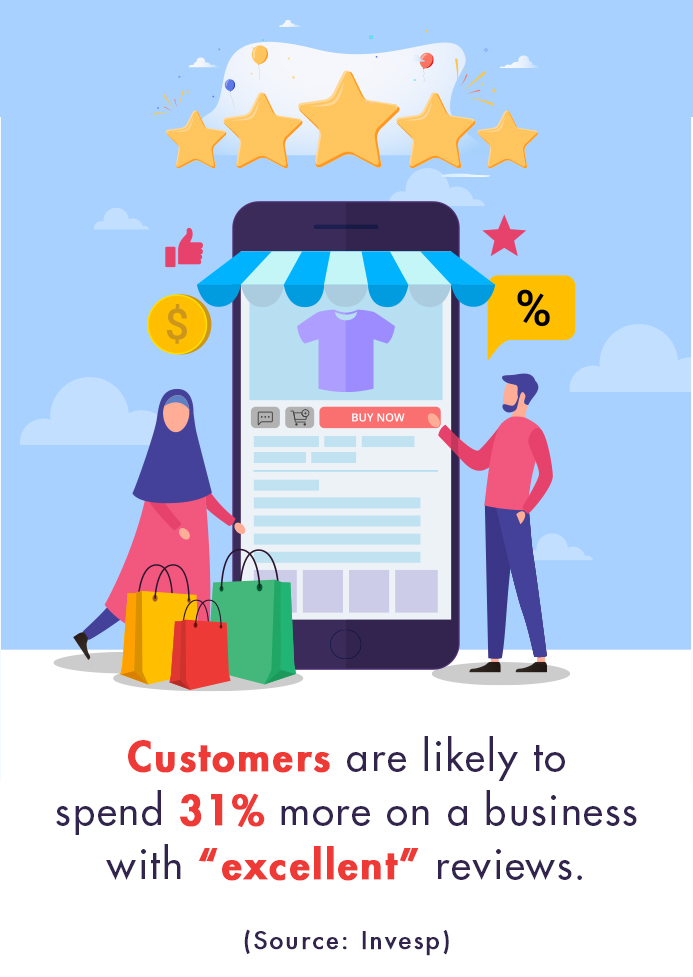 Conclusion
Overall, collecting and displaying online reviews for doctors can be extremely beneficial to your practice. Your website's credibility increases and your website's SEO improves as a result of these reviews.
A 7-Step Guide for Doctors to get more Patients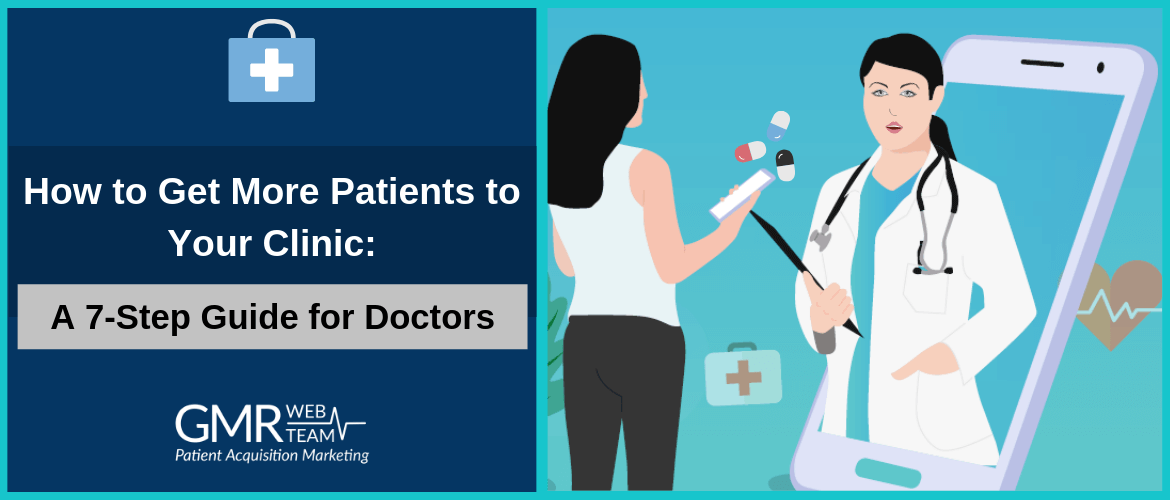 As you acquire new patients, the patient acquisition cycle continues by retaining them as loyal customers, and keeps revolving with getting more patients referred by your satisfied existing patients, and so on. Providing an exceptional patient experience is what keeps this cycle moving in order to get more patients. You will not be able to attract new patients without it, which will negatively affect the growth of your practice.
You must first understand and exceed your patients' expectations in order to provide an exceptional patient experience. In addition, you should market yourself in a way that will increase trust and confidence among your existing patients as well as increase referrals from your existing patients.
1. Know what customers want and expect.
First, you need to determine where you lack as a provider. That requires knowing your patients' expectations and needs, as well as your performance on those fronts. Only you know what they expect and need!
Look at the CAHPS survey results to understand what irritates your patients about your quality of care and customer service. Discuss topics related to diagnosis, treatment, staff communication, and hospitality with your patients either face-to-face (while they are going through your treatment procedure), or through social media chats and patient portals. Take a look at what your patients have to say about you on review websites as well. You can get a pretty good idea of your areas of improvement by combining your notes on all the replies and responses.
2. Analyze your response for the sentiment.
Understanding your patients' emotions in a friendly and accurate way can be achieved by empathizing with them and their concerns. In spite of the fact you can directly communicate with your patients to understand their emotions, it is not possible with your manual efforts to understand and keep track of each patient's responses and analyze them. In addition, your patients are unlikely to openly express their emotions to you. Additionally, are you sure you'll be able to spend enough time discussing these with each of your patients?
By using surveys powered by sentiment analysis software, you can not only understand your patients' emotions very well but also report on them, all with a thorough analysis of their emotions and intensity.
Such tools will be a great help to you in this regard. It will help you send a survey link to your patients shortly after they leave your office. You will need to ask the following questions in your survey to elicit responses that can be analyzed for sentiment:
Whether they will recommend you to friends or relatives based on their experience. The scale of 1-5 (most common) or 0-10 (industry standard for calculating net promoter score).
A comment box where they can elaborate on their rating and share any other information they'd like about the visit.
Artificial intelligence will extract human emotions from written feedback. It allows you to see patterns over time to identify problem areas and to understand how your patients feel about their visits.
3. Find out who your target audience is based on their demographics.
During the analysis of all the data and information to understand your patients' needs and wants, and their sentiments, you should also note the target audience for each area based on their demographics such as age, gender, location, etc. You can then create and execute very specific marketing campaigns as well as optimize your online marketing entities and activities.
You can get demographic data from your website's Google Analytics account regarding both actual conversions and interested prospects. The screenshot below shows the gender-based user data for the previous three months for one of our dental clients.

According to the 'new users' section (highlighted under the red box) almost 60% of the prospects are females. The percentage is the same for female converts (see the 'goal completion' section highlighted in red). As a result, women make the majority of the healthcare purchase decisions in a family, so clients must invest more time, energy, and effort into attracting married women to their clinics.
Analytics can also provide detailed landing page data based on your different service categories, so you can know what will help you target your prospects based on their needs and interests.
4. Develop your own internal referral programs.
In order to get more patients, you must first identify and understand your target audience. The next step is to implement internal marketing practices at your clinic focused on increasing patient referrals. You won't get much benefit from asking your patients for referrals, or rewarding them for doing so. Furthermore, many states, if not all, prohibit rewarding for referral favors. Engaging your patients in an interactive conversation and empathizing with their concerns will make your referral programs more effective.
Display short advertisements.

Display a short, informative, and conversational commercial (during wait times) on how to help other patients in the practice. Hearing about a patient's recent act of kindness will emotionally trigger them to act.

You can offer bonuses for referrals.

Even though rewarding directly shouldn't be a great way, you can still reward by deducting from new-patient credit on the patient portion. While you submit your insurance, don't forget to include a note on how much and why you discounted the copay.

Check with your doctor.

You can improve your online reputation by asking your happy patients to leave reviews. After they leave your office, send them a link for posting a review. Getting more patients through the internet will be easier this way.
Alternatively, you can adopt more proactive measures such as calling your patients at the end of the day to show empathy and compassion, sending birthday cards, and even including customized referral cards in your monthly newsletters.
Note the patient referral internal marketing program should be assigned to a specific employee to ensure accountability. The importance of this is greater for clinics or hospitals that are too busy to market.
5. Maintain strong relationships with referring practices.
Developing strong, mutually beneficial relationships with referring practices such as primary care doctors and other non-specialists will help you attract more patients to your clinic. Developing a strong reputation among referring practices will take time. The best way to ensure a long-term relationship with them is to ensure optimal physician-to-physician communication and privileged care to the patients referred by them.
Transferring relevant clinical information in both directions (referring physician to referred physician) is crucial to ensuring optimal communication. Patients don't like to repeat their medical history when referred to another physician. Approximately one-quarter of U.S. patients and 63% of referring physicians were dissatisfied with this.
Your referred patients will stay with you for life if you improve communication and provide fast, effective care.
The following tips will help you provide privileged care to your referred patients:
Direct your over-the-counter staff to treat referred patients promptly
Don't let them wait too long for an appointment and provide them with a quick one
To eliminate the frustration of a lengthy phone tree system, you should establish a direct line of contact between your office and the referring practice
Send the treatment notes and any other medical notes to the referring practice as soon as possible after the patient receives treatment
It does not mean that you cannot provide quality care to your regular patients if you provide privileged care to referred patients. By doing so, you are promoting internal referring. However, the truth is that you have to let your newly referred patient feel special, for which you should show them some extra attention.
6. Establish an authoritative online presence
Your reputation is checked on the web by most patients who are referred to you. Those who find bad reviews about you, or can't reach your site in the first place, will likely get diverted to other options and may even leave the referral network for that. In that case, you'll need a strong online presence and an authoritative influence on the internet to prevent them from diverting.
You can expect your patients to find the following information when they search for you on the web
Being found easily is not the only benefit of a strong online presence. It also has to do with the first impression that your brand leaves on your patients. Just getting positive reviews won't suffice. You should also focus on gaining authority online by connecting with influencers and getting them to mention your brand. Your patients will have a more positive impression of you if they see multiple mentions from reputable brands.
You can also gain valuable links from reputable individuals, publications, or companies in your industry using influencer marketing. Your website will rank higher on search engines, and you will also gain a higher presence and authority on social media.
7. Expand your reach among patients.
For doctors, whose customers (or patients) largely come from their locality, it's essential to form a local community and connect with members. It can be highly rewarding as well as letting you expand your reach both in the online and offline world through a strong community of patients.
It's possible to build a strong community and establish your presence in it in various ways:
Health newsletters:

Patients enjoy receiving and reading health newsletters that provide solutions to their health concerns. You can send out neighborhood newsletters that provide health tips and information. Providing your patients with interactive discussion materials is the key to engaging them. Branding your practice with newsletters is also a great way to keep your practice in patients' minds.

Joining community events -

such as volunteer activities and neighborhood celebrations, can improve local networking and establish your strong presence in the community. You can accomplish success hereby being visible, friendly, and supportive of your patient community.

Organize small events and leagues on a biannual basis as another way to build community relationships.

You will greatly increase your practice's brand authority in the community if your name is associated with a sports team of kids or adults.

Create a Facebook community of patients.

Create a Facebook page for your practice. You can use it to let patients and staff familiarize themselves with your practice's culture. By starting conversations on different health topics, running quizzes, and sharing information about your activities as a healthcare provider, Facebook pages are also great for engaging your patients.