Healthcare Marketing Agency In Delhi | Most Awarded And Result Oriented Agency
Health Marketing In Delhi involves communication and outreach strategies designed to attract, guide, and retain healthcare consumers. For instance, a newly opened clinic in Delhi NCR where a doctor just moved from another state to start his own medical practice. In this case, the doctor has
1. No Existing Patients
2. No Reputation in the Existing Locality
3. No awareness among the locals.
For these reasons, An individual can go for a healthcare marketing strategy to gain all the above three points. Healthcare marketers drive engagement and accelerate enterprise growth using highly segmented and targeted online and offline tactics. Key performance indicators (KPIs) and marketing return on investment (ROI) are used to evaluate a health system's marketing efforts.
What Kind Of Healthcare Marketing Services Are Provided By A Healthcare Marketing Company In Delhi NCR
1. Patient Lead Generation Services
The Internet is more effective at attracting qualified medical leads than print media.
Your best bet is to put your money into pay-per-click (PPC) advertising. This is where you post an ad on Google, Facebook, or another popular website and pay a few cents for each click.
PPC is practical and cost-effective, especially on Google Ads and Facebook Ads.
When an ad performs well, you can quickly increase its exposure through a few clicks and seconds if you want to generate even more healthcare leads. You can target specific search phrases and set your budget, so if an ad performs well, you can quickly increase its exposure.
2. Content Marketing: Create high-quality content. Medical Content About Your Specialty
Quality information unavailable anywhere else is the key to capturing qualified medical leads.
Check what your competitors publish and one-up them if you want to take the online spotlight. If other hospitals, pharmaceutical companies, or medical manufacturers share valuable articles, you should offer more.
In addition to educating your audience, you can also gain their trust. This will significantly increase the probability that you'll be able to get their business.
Many forms of content are available. The most popular ones include blog posts, articles, videos, infographics, and downloadable guides. To establish your hospital as an industry leader in the healthcare industry, you need to publish content that resonates with your audience.
A customer relationship management (CRM) platform is one of the best ways to learn about your audience's interests and needs.
With a CRM for healthcare, you can learn more about your audiences, such as their demographics and the content they read on your site so that you can create content that answers their questions and encourages them to become patients.
3. Create a user-friendly Medical website For Your Clinic, Hospital, Or Your Healthcare Brand
Your website reflects professionalism regarding your hospital, practice, or business.
Every online marketing strategy aims to drive people back to your website. This is where they will learn how to contact you for more information and if they trust you.
To determine if your website is capable of generating healthcare leads, ask yourself these questions:
Is it visible in search engines?
Is it easy to navigate?
Is your contact information on every page?
Does it load quickly?
Does it offer users valuable information?
Make sure your website is well-designed and maintained so physicians, consumers, and business buyers in the healthcare sector can feel confident about your organization and its services if you answered no to any of the questions above.
4. Medical SEO For Lead Generation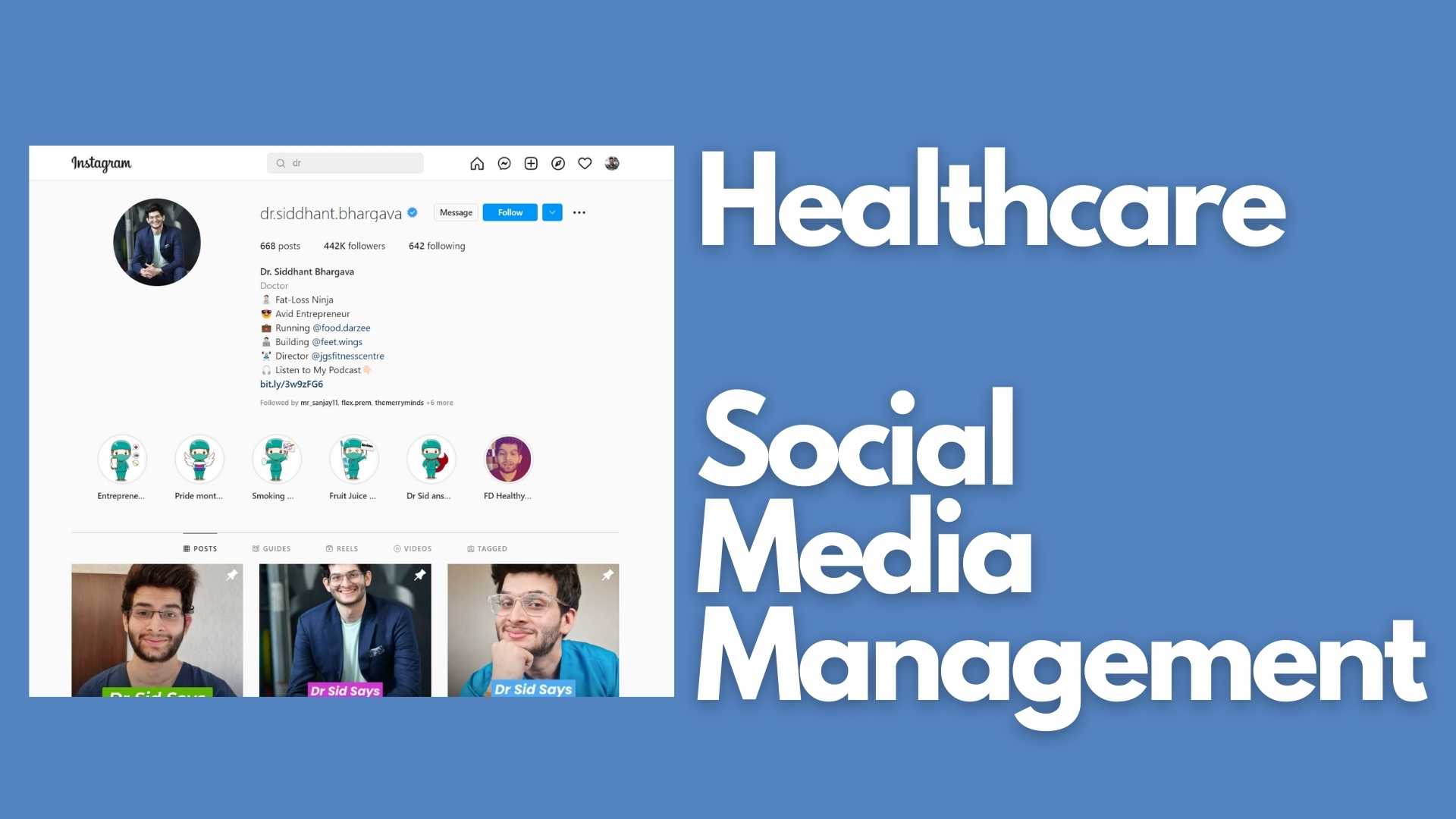 Optimizing your site for search engines (SEO) is essential if you want to generate medical leads.
Search engines should be able to contextualize, index, and display your website when optimized.
You should rank for phrases such as "birth and delivery Gurugram" or "cardiovascular surgery gurugram" if you're a hospital located in Gurugram. As those people can eventually become patients, you need to optimize your website for the keyword phrases that will bring in valuable leads.
On your website, be sure to optimize:
Regarding healthcare lead generation, the three listed above are good places to start.
You'll want to conduct systematic keyword research to attract the right people to your hospital.
Free Detailed Roadmap For Healthcare Marketing
Define your Vision and Strategy To Grow Your Healthcare Brand:
What do you want your business to achieve in three years? How can marketing contribute to that? You should explain in detail what your team will do, what types of patients you'll serve, what services you'll provide, and how much money you'll make to make this vision come true.
Define your goals for your healthcare business:
SMART goals – specific, measurable, attainable, realistic, and time-based – are often overlooked by companies when setting goals. You won't know if you're on track if you don't know what you're aiming for. 1-3 annual plans should work together rather than compete. For example, a bad example would be: we want to increase sales.
Assessment:
The marketing process must consider seasonality, alliances between healthcare practices, and politics. Examine your business plans, patient satisfaction surveys, community surveys, and other data for insights into your strengths, weaknesses, opportunities, and threats.
Comparative/Competitive Analysis:
For additional insight, read their online reviews. How are you different from and better than your competitors? Do you want to copy what they're doing, or do you want to come up with your unique differentiation?
Tools & Channels to Support Your Healthcare Marketing Planning In Delhi & Business Growth
There are several 'tools' to leverage in your planning stage and implementation. Here are a few of those tools and channels.
Networking/Relationships—
Exchange information with others in your market and find ways to help each other. Understand what other providers need and want.
Direct Marketing—
Use personalized letters, flyers, brochures, and postcards to reach your target audience. Email and print are not dead.
Advertising—
You can monitor and adjust digital advertising daily, but print ads are one-and-done, so choose wisely. You should only spend money where your target audience is to avoid waste. To measure effectiveness, you should include tracking, whether a unique URL or a special promo code.
Training Programs—
Provide free online or offline training or educational programs for your customers to increase awareness of your services.
Free Media—
Your brand and practitioners need to be authoritative and credible by writing articles for news media and blogs. Provide patients with a professional e-newsletter they can share with friends and family.
Public Relations—
Organize events, tours, or open houses so prospective patients can get to know your facility.
Website—
A professional, updated, and engaging website is crucial to helping consumers make informed decisions about their health care.
Inbound Marketing—
Inbound marketing lets you engage prospects online and provide value before they even contact you. You must provide valuable, useful, and exciting content to get organic visitors to your blog and website.
Marketing Automation—
With marketing automation, you can take your marketing to the next level by providing customers personalized information based on their explicit and implied characteristics, enabling you to build strong relationships. Keeping in touch with prospects and patients is easier with targeted and automated campaigns.
How much should healthcare marketing in Delhi's budget be?
To determine how much you should spend on your marketing budget, consider your existing business goals and the strategies and tactics you intend to use. Would you like to increase website traffic? Would you like to raise brand awareness?
Generally speaking, you should spend roughly 7-10% of your total revenue on marketing. Of those 7-10% of your marketing income, healthcare business owners should spend at least 50% on digital strategies such as search engine optimization (SEO) and pay-per-click (PPC) advertising.